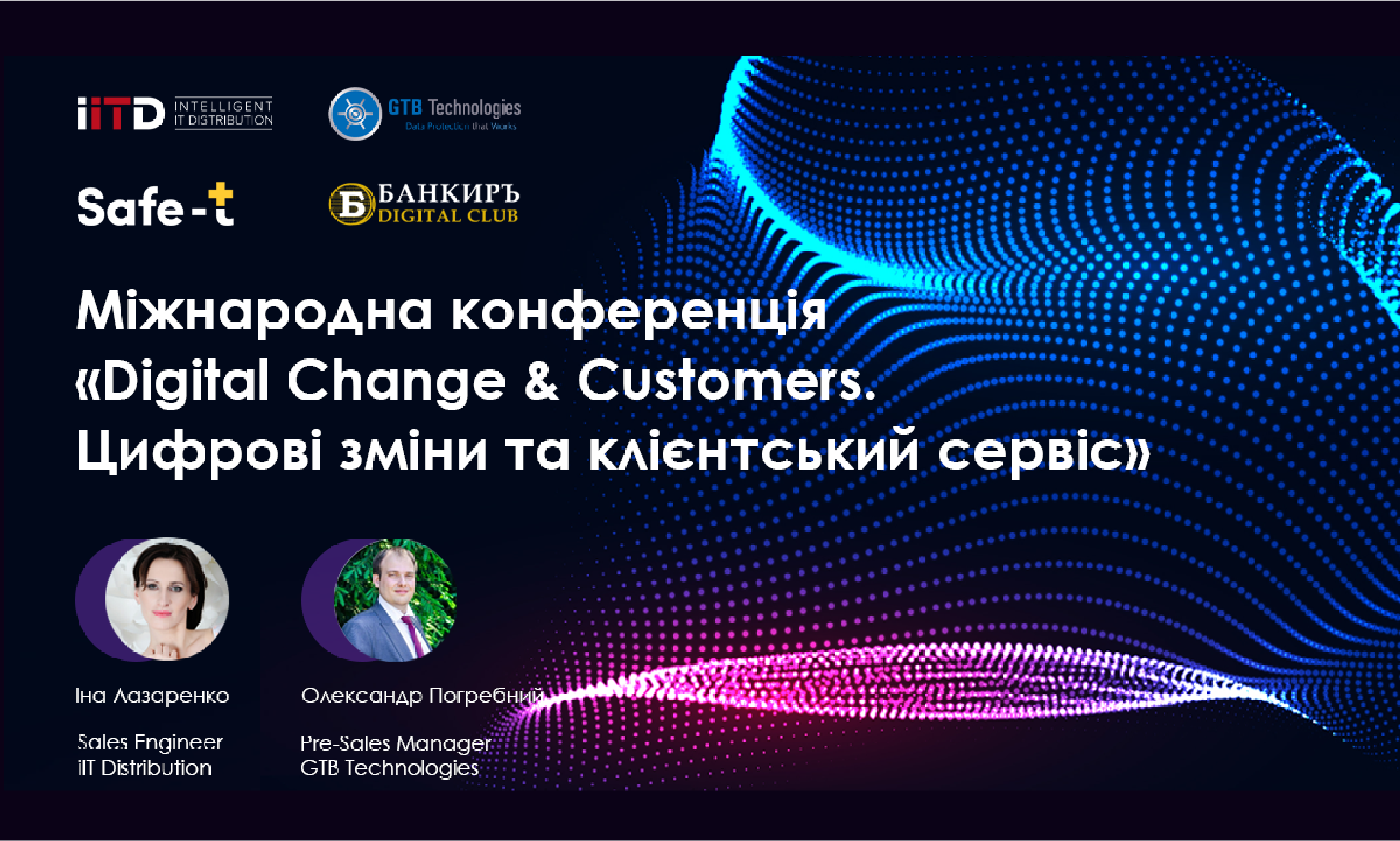 Hits: 95
We invite you to the international conference "Digital Change & Customers"
In modern realities, banking cybercrime is no longer just a problem, but a real threat. And even one small mistake on the line of defense against this threat can become fatal for banking systems. Most cybercrime acts fall on the shoulders of the banks, despite the fact that they are the once who remain in a special dependence on the integrity and confidentiality of their databases, and last but not least, on the reliability of the secure operation of the computer systems. [AY2] Banks become particularly vulnerable when they ignore cybersecurity technologies. That is why it's so important to ensure an effective corporate culture in the field of cybersecurity by choosing a high-quality, uninterruptedly reliable IT solution.
To assist the financial sector in solving cybersecurity problems, the International Financial Club «БАНКИРЪ» gathers representatives of the financial, public and insurance sectors, as well as the best experts of the technology industry within the international conference "Digital Change & Customers " on August 12 at the Kyiv convention center INVERIA. Participants will meet within an offline event to discuss new emerging problems of fintech and find the best ways to solve them.
iIT Didtribution (together with the GTB Technologies and Safe-T) as partner of this event provides a valuable opportunity to exchange the experience of implementation of the best solutions for banking cybersecurity, as well as optimization of digital banking.
Alexander Pogrebnoy, pre-sales manager at GTB Technologies, will talk about the flexible and effective DLP (Data Loss Prevention) system , which prevents a leak of information. A DLP solution is valuable in its ability to minimize the risk of confidential data leak through various information channels.
In addition, DLP prevents data leaks from corporate computers by using content filtering techniques in combination with context control technologies. The most advanced DLP systems support optical recognition of data both in movement and in storage (Discovery); have built-in data classification (no need to buy tools from Bolden James or Titus Labs); implement a complete DRM / IRM system as part of the package. And this is not the whole list of the possibilities of this solution.
Although this technology has been known for decades and has been used for a long time, it develops permanently because of the requirements, which are also always growing. Together with Alexander we will talk about new challenges, DLP requirements and what you should pay attention to while choosing this system nowadays.
Our second speaker, Inna Lazarenko, Sales Engineer at iIT Distribution, will talk about the Zero Trust model characterized by a complete distrust in access towards all, even users inside the perimeter. The most advanced Zero Trust solutions change the approach to secure access by providing data-plane and control-plane separation, monitoring and strengthening of the application-plane policy, also MFA integration into any application or service.
We will share our invaluable experience in the area of cybersecurity not only from the stage. Throughout the day, our consultants and first-class specialists will hold product demonstrations, advise on the corporate information security and answer to any questions!
We remind that iIT Distribution is the official distributor of GTB Technologies and Safe-T brands in Ukraine. We work closely with our partners to meet the needs of the end customers and provide full support for the design and implementation of projects. You can always order product testing or get detailed consultation on our website.
Found a typo? Please select it and press Ctrl + Enter.